Services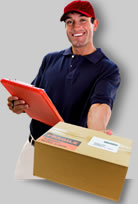 Courier Delivery of your company correspondences and account returns in multi-branched operations without headache is now a possibility as reliance ensures the proper handling and delivery of your important document. We have over 15 years of experience in this area of delivery and we have never failed to deliver.
Customer Support

24hrs Customer Support.
020 8558 2408
+447944864462
Info@reliancefreight.com
Our Services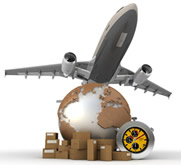 Air Freight Reliance freight Uk can provide you with a comprehensive range of Import and Export international airfreight services. We will evaluate your requirements and ensure that you receive the most effective air freight solution
• Consolidated
• Door to Door
• Chartering
• Hand Carry/On Board Courier
• Out of Gauge Shipments
• Packing
•Hazardous Cargo.
• Sourcing
• Purchasing.
Next Flight Out Priority If your shipment is urgent, we can select the most appropriate airline and move it on the first available flight in order to meet deadlines. We can obtain cargo space on all the world's major airlines to get your shipment to its destination using the quickest route possible.
Door-to-Door To enable you to offer your customers a total service, Reliance freight can make all the arrangements to move your goods from your warehouse right through to your customer's warehouse.We are constantly reviewing and upgrading our expertise and quality procedure in this area of service because of the general need of our customer, over the years we have surpassed our customer's expectation and we have become the fastest growing company in the area of developing customer base, because of our no waste time attitude in ensuring the delivery of our customers goods as fast as possible to their doorstep. For more information contact our customer service at: reliancefreight@aol.com
Hand Carry / OnBoard Courier Whether it is a production line stop, an aircraft spare part or simply a case of meeting a delivery deadline, sometimes the only option is for goods to be hand carried onboard an aircraft. Not always as simple as it may first appear, Reliance can help ensure that your goods not only make the flight, but also equally as important, clear Customs upon arrival before effecting delivery to you or your client. If it simply must be there, let Reliance make sure it is.
Out of Gauge Shipments Reliance as experience in moving all kinds of freight, and can access special equipment for the movement of extra large items.
Packing If you supply or purchase 'Dangerous Goods', then Reliance can help you overcome the complexities that often accompany the movement of these restricted materials, particularly by air. Our qualified personnel can help you with all aspects including:
Documentation.Helping you complete the necessary Dangerous Goods paperwork correctly, therefore avoiding delays.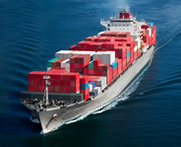 Sea and Rail transportation With technical competent staff our vision of a fast and reliable, land and rail delivery is actualizing right before our eyes, we have on our team professional bikers and we work in conjunction with other reputable transporters both in Nigeria and Great Britain to ensure a professional approach to the delivery of our customers goods efficiently to them.
Assembly If you ship goods to or from multiple companies in the same country or region, or simply have orders for one company that get shipped continually, Reliance can consolidate the consignments as one. The benefits of this service include:
Cost Reduction.Elimination of separate shipment charges. Elimination of intermediate shipping between you and your supplier.
Faster Lead Times. No intermediate shipping improves your supply times.
Greater Control. Goods co-ordinated through Reliance worldwide networks.
Flexibility. Critical/urgent shipments can be shipped separately from the assembly if required.
Improved Communication. The Reliance Freight office or partner will communicate with you directly, progressing orders, providing accurate on-hand stock information and will act upon your instructions.
Drop/Third Party. If you have a consignment that is required by your client in a third country, Reliance can collect from your supplier and ship directly to your end-user, co-ordinating your movements through the Reliance world wide network. The benefits include:
Protection of Supplier's Details. Liasing with Reliance Freight to ensure your supplier details is not disclosed to your client.
Control of Shipping Costs. The ability to give your customers a fixed delivery price ensuring your overall costing remain accurate. We have first hand experience of chartering all kinds of aircraft to meet a wide range of needs.